Metal Roofing San Antonio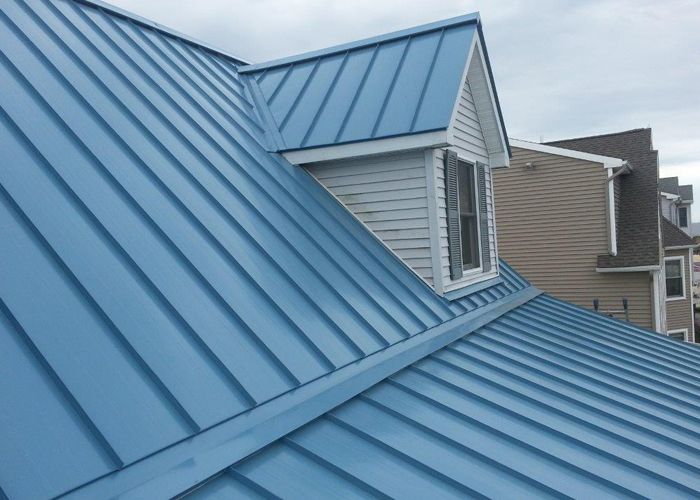 Serving San Antonio - Our Metal Roofing Company Services
There are many different styles and types of roofs you can install atop your home or business, each one with its own extensive list of pluses and minuses. 
Long popular in other parts of the world, San Antonio TX homeowners selecting metal roofs are starting to become much more common. They also have a good number of lasting benefits to homeowners. 
These types of metal roofing systems include a wide range of different products and materials, which can vary. Roof replacement from shingle to metal has been overly popular in the last few years. 
Repairs are typically minimal, roofing repairs for these types of roofs are almost always covered under warranty of the materials. We recommend always speaking with a qualified contractor when it comes to metal roofing. Serving San Antonio for over 20 years, call us today for a free new roof consultation and inspection. 
For Customer Service
Contact Us For A Free Metal Roofing Consultation
Basics of Standing Seam Metal Type Systems
These types of metal roofing systems are highly durable and made of vertical panel that interlock together. Standing seam metal systems protect better against water, elements, and can last up to 50 years. Insulation is also a pro when it comes to these types of roofs compared to other types of materials. 
An experienced roofing contractor will be familiar with different types materials and should be knowledgeable on what would work best for residential roofing customers. 
There are primarily five different types of standing seam metal roofs, each with its own unique qualities and characteristics.
The 5 Types of Metal Roof Materials
Very popular in coastal climates due to aluminum's resistance to salt corrosion, this type of roof is very strong and durable.
It is a highly active material that reacts almost instantly to atmospheric conditions, which means it can protect itself very well in many different types of weather.
Aluminum can be a bit costly initially. But if you live in a coastal climate, it will more than make it for the initial cost in lower maintenance bills down the road.
Roofs made of zinc usually last for more than 100 years. It's a very popular type of metal roofing for commercial projects, due to the metal's ability to be be easily formed into different types of shapes.
This material would be recommended by a roofing professional that is attempting to fulfill the desire of longevity for the client.
Zinc is also completely recyclable and extremely Green in nature. Like copper, it's also a very soft material, however, and may not be the best choice in areas where hail storms are prevalent.
Steel is the most common material for metal roofing, and is used in both residential roofing  and in commercial San Antonio TX construction.
The initial creation of steel roofs can be a bit energy intensive, but the metal is highly recyclable and easy to find. Steel is also the least expensive of the five types of metal roofing systems described here today.
Steel roofs are comprised of three main types – galvanized, galvalume and weathering steel. Each has its own unique characteristics and are preferable in different circumstances, depending on the project.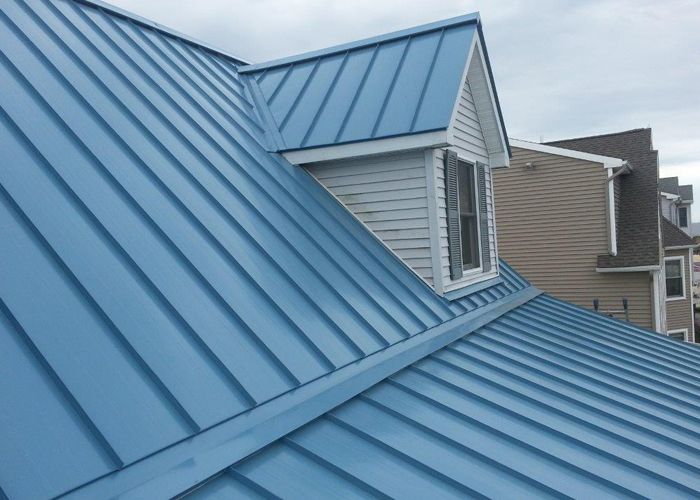 Tin is the least common type of roofing material, but it does have a number of enthusiasts around the country and the world.
It's main advantage, however, is that it's easy to use and can be installed without the need for hiring a professional roofer. So if you want to do the work yourself, tin may be a viable option for you.
While each of the five types of metal roofing systems have there own unique advantages, the choice often comes down to cost and/or personal preference.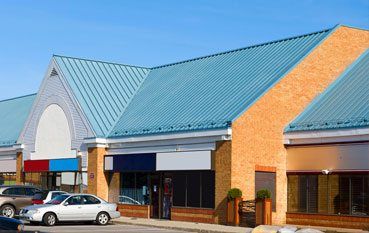 Frequently Asked Questions About Metal Roofs
We Only Use Durable & Trusted Materials