Get TO Know
Emergency Roof &
Hail Damage Repair San Antonio
Every year, South Texas and San Antonio have hailstorms that destroy and damage roofs. No single point of the home is more vulnerable to hail damage than your roof. The extent of the roof damage can vary from storm to storm, but San Antonio hailstorms have been known to cause thousands of dollars in roof damage.
Our hail damage repair San Antonio team at Independence Roofing are prepared to asses and repair rain and hail roof damage within the Greater San Antonio Area.
Request a Free Estimate
Top Roofers in San Antonio. Specializing in Roofing Repairs and Replacement. Free Estimates
Metal Roof needing Roof Repairs
How Can Hail Damage Your Roof?
The visibility and easy identification of hail or storm damage may not always be visible. Cracks, dents (which weaken metal foundations), and water damage are just a few of the damages a hail storm can cause. In the event this damage goes undetected, water from more rain can get inside the foundation of the roof causing even more damage. This can cost you thousands of dollars if you do not repair your roof as soon as possible.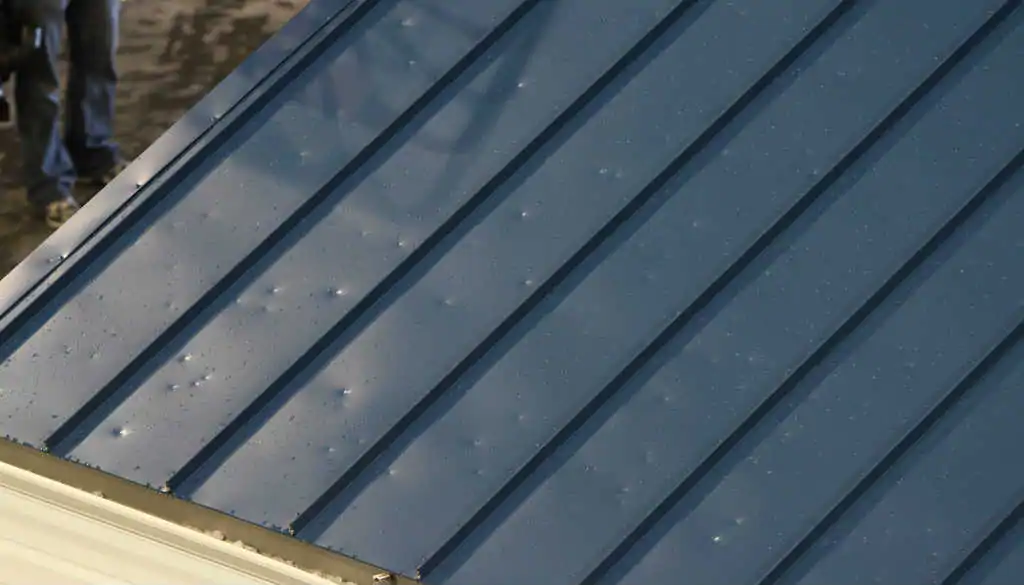 Contact Form
Need Any Roofing Help?
Independence Roofing of San Antonio can inspect and spot check your roof while providing small minor repairs that are a lot more affordable than roof replacement. We can locate damaged shingles and replace them on a "as needed" basis. Metal roofing can also be repaired by patching or removing/replacing sections to ensure your roof can withstand a future storm. Quarterly and Semi Annual inspections should reveal damages caused by hailstorms in San Antonio.
Ensure that you call us to setup an inspection of your roof after a significant storm or at least once a year to ensure previous storms have not damaged your roof so bad that it needs to be replaced. As a business or homeowner, nothing is more important than protecting your assets or family.
Get TO Know
Repair Versus Replacement
In most cases, we can repair sections of the roof that have been damaged by hailstorms. Roof replacement can be costly, its better to ensure your roof is repaired right away than wait for damage to get worst. Of course smaller repairs are less expensive than replacement, but once water begins to get inside, mold and water damage to the home or business can costs thousands of dollars.
Call Independence Roofing SA today for a free consultation on roofing hail damage in San Antonio. We stand ready to assist business and home owners in the event of any storm or catastrophe. Be proactive and take care of the small problems before they grow in damage and costs. Independence Roofing specializes in hail damage repair in San Antonio.
Request a Free Estimate
Top Roofers in San Antonio. Specializing in Roofing Repairs and Replacement. Free Estimates
OUR SPONSORS
We Only Use Durable & Trusted Materials